It has been an unprecedented couple of weeks for not only the banking industry, but many of our customers and employees.  At Farmers & Merchants Bank we continue to be committed to the safety and health of our customers, our employees, and the well being of the community.  As with many of our peers, we began proceeding with steps in our Pandemic Contingency Plan in the previous weeks.  We refer to guidance from our our government health officials, local and state, as well as from the Centers for Disease Control and Prevention (CDC).  Application of the the Bank's contingency plan safeguards that proper risk management and adequate resources have been provided to continue to ensure the safety and well being of our customers and our employees during this time.

Enactment of this Plan also provides that all critical business applications will be continued at all times.  We are committed to providing you the superior customer service and support you have come to expect from us.
The Bank announced on March 19th it would be closing its lobbies and continue full service banking through our drive thru windows.  Any essential business, such as accessing a safe deposit box, opening of accounts, and loan transactions, can be achieved by calling your
branch
and setting an appointment time.
While each of our drive-thru windows remain open, we strongly encourage you to utilize our digital banking tools.  Mobile Banking and  Online Banking provide you the ability to check your account balances, transfer balances between accounts, make mobile deposits and make bill payments.  These services can be accessed through the
Online Banking
 and
Mobile Banking
pages on our website, In addition, all F&M ATM's are available for your balance and cash withdrawal needs.
The objective of our response is to ensure that F&M has adequately mitigated the risks that the COVID-19 virus poses.  As we all are aware, the are multiple unknowns that warrant continued caution.  We continue to actively monitor this situation, and  will continue to update and notify you of any additional changes in the Bank's operations.  Please continue to check this page and the Bank's social media for updates.
We want to thank each and everyone of you for trusting Farmers & Merchants Bank to handle your banking needs.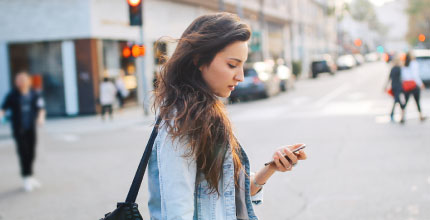 Access your accounts on the go.
Check your account balances all at once, view recent transactions, pay bills and more with our mobile app.
Deposit checks fast, right from your phone.
It's as easy as snapping a photo of the front and back of your endorsed check. It's fast, easy, and secure.