MLS Direct of Eastern Alabama is proud to be the merchant service provider of choice for Farmers & Merchants Bank. As a merchant service provider, MLS Direct of Eastern Alabama provides an array of services, for Farmers & Merchants Bank Clients, within the electronic payment industry including but not limited to:
Credit Card/Debit Card Processing

eCommerce Processing

Cash Advance

ATM

Pay at the Pump Processing

Check Guarantee & Conversion

Check Recovery

Gift Cards

Processing Equipment

ACH, ARC and Recurring Billing
MLS Direct of Eastern Alabama has 11 years of experience and over 400 clients in the local area and many clients across the country. These clients range from first time clients of the electronic payment service but simply wanted to take advantage of lower prices and enhanced customer service. MLS Direct of Eastern Alabama is strategically aligned with 80+ other merchant service companies across the country to bring the merchant drastically lower costs while providing unmatched person to person customer service.
Please contact one of our experienced professionals, at the numbers below, so we may begin the process of evaluating your electronic payment needs and work towards a solution that is molded to fit your company.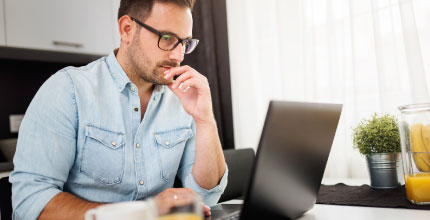 Protect yourself or your business against identity theft and fraud.
Learning how to spot fraud is the first step. We have a library of info to help you stop cybercrime in its tracks.
Deposit checks fast, right from your phone.
It's as easy as snapping a photo of the front and back of your endorsed check. It's fast, easy, and secure.