Bank from home, or work, 0r pretty much anywhere.
Online shopping, emails, and websites for every topic under the sun. Computers have clearly reshaped our lives - banking included. Gone are the days of having to visit a branch to handle financial matters. Now digital technology gives you 24/7 access to your accounts and convenient ways to track spending, manage payments and generally keep tabs on your money.
Check all of your account balances at once

View your most recent transactions

Make one-time or schedule automatic transfers between your accounts

Make a loan payment within accounts

Track all your spending to manage your monthly budget

If you don't have Online Banking, please enroll today by clicking the Enroll link under the Login button 
F&M ePay
Easily and electronically pay bills online instead of taking the time to write out paper checks.
Access ePay through your Online Banking account

Schedule one-time and recurring bill payments in a matter of minutes

Set up alerts for payments due, payments past due and personal reminders
Email Notifications
Keep up to date with what's going on with your accounts by signing up for email notifications.
Find out when your balance is greater than or less than a certain amount

Be reminded when payments are due or past due

Get personal reminders about financial matters

Receive periodic balance checks
Text Banking
To get account information quickly, simply text one of our short codes listed below to 73955 and you will receive the information via return text. 
B (available balances on accounts)

H (recent transactions on accounts)

C (list of commands)

L (mobile banking website)

R (request for activation)

S (disable text banking)

HE (help content for text banking)
Money Management
It's easy to add your credit cards, other bank accounts, 401(k) and investment accounts to a Money Management profile to keep up with the activity all in one place

It's easy to manage and track all of your expenses and manage your budget all in one place
A debit card option for everyone.
Whether it's for personal or business use, we have debit cards to meet the needs of all our customers.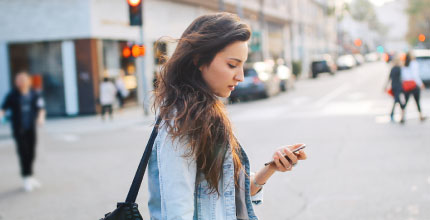 Access your accounts on the go.
Check your account balances all at once, view recent transactions, pay bills and more with our mobile app.