CD and Deposit Account Rates
| Account Type | Min. Deposit to Open | Rate Tier | Interest Rate | APY* |
| --- | --- | --- | --- | --- |
| 30 Day C.D. | $1,000 | - | 0.05% | 0.05%  |
| 60 Day C.D. | $1,000  | - | 0.10% | 0.10%  |
| 90 Day C.D. | $1,000  | - | 0.50% | 0.50% |
| 6 Month C.D. | $1,000  | - | 0.75% | 0.75% |
| 30  Month C.D. | $1,000  | - | 1.15% | 1.15% |
| 1 Year C.D. | $1,000  | - | 1.00% | 1.00% |
| 2 Year C.D. | $1,000  | - | 1.10% | 1.10% |
| 3 Year C.D. | $1,000  | - | 1.25% | 1.25% |
| 4 Year C.D. | $1,000  | - | 1.75% | 1.76% |
| 5 Year C.D. | $1,000  | - | 2.00% | 2.01% |
| | | | | |
| CD Specials | | | | |
| 9 Month C.D. | $1,000  | - | 4.50% | 4.58% |
| 18 Month C.D. | $1,000  | - | 4.10% | 4.16% |
| | | | | |
| PIC | $1,000  | $999.99 - $1,499.99 | 0.10% | 0.10% |
| | | $1,500.00 - $9,999.99 | 0.15% | 0.15% |
| | | $10,000.00 and above | 0.30% | 0.30% |
| NOW | $1,500  | - | 0.25% | 0.25% |
| Saving Accounts | $100  | - | 0.25% | 0.25% |
| Wall Street | $50,000 | $0.01- $49999.99 | 0.25% | 0.25% |
| | | $50,000.00 and above | 0.30% | 0.30% |
---
These rate are effective as of May 19, 2023
*APY = Annual Percentage Yield

Rates are subject to change without notice.

Penalty may be imposed for early withdrawal.

Fees may reduce earnings.

Please call any of our Customer Service Representatives at any of our branch locations for further information.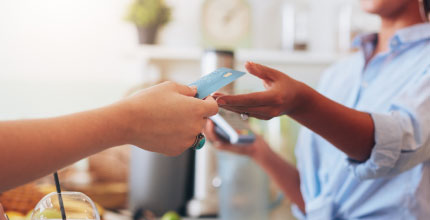 Enjoy the added convenience that a credit card can add to your life.
Farmers & Merchants Bank and ServisFirst Bank have come together to offer these services to our customers.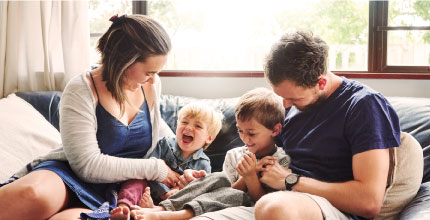 Secure online tools to help you stay on top of your accounts.
With instant 24/7 access to online financial management, we make it easier for you to control your spending, manage your payments, and save more!