At Farmers & Merchants Bank, we offer a variety of services that help you manage your money well.
We serve you with a staff that's ready to talk with you any time about achieving your financial goals. Let us help.
Access Line
Phone Number: 844.447.0027
Access Line allows you access to banking information 24 hours a day, 7 days a week without leaving your home or office. You can perform the following functions with Access Line:
Current Balance Information

Transfer funds between Accounts

Make Loan Payments from Checking and Savings Accounts

Account History

Merchant Verification
---
Investments
When you invest, you want to see growth, and know where it's coming from. Farmers & Merchants Bank works with you to create a comprehensive plan tailored to your needs and interests, and we'll use it to track your progress and adjust your strategies to help you reach your goals. Visit our
investment site
for more information.
---
CDARS
CDARS is the Certificate of Deposit Account Registry Service. It is the easiest, most convenient way to enjoy full FDIC insurance on deposit amounts larger than $250,000.00
One Bank
Everything is handled through our bank. Your large deposit is broken into smaller amounts and placed with other banks that are members of a special network. Then, those member banks issue CDs in the amounts under $250,000.00 so that your entire investment is eligible for FDIC insurance. By working with just one bank- our bank- you can receive insurance from many.
One Rate
You earn one rate on your entire investment- so you can forget about multiple rate negotiations and the need to consolidate multiple disbursement checks.
One Statement
You receive one regular account statement listing all of your CDs, along with their issuing banks, maturity dates, interest earned, and other details. With CDARS, there is no need to manually consolidate statements, track changing collateral values, or use private surety bonds.
---
Switch Kits
IF YOU ARE THINKING ABOUT CHOOSING A NEW BANK, CONSIDER Farmers & Merchants Bank. Print out and complete all of the necessary forms contained in the
F&M Bank Switch Kit
to begin the process. Follow the step-by-step checklist to ensure all of your accounts are appropriately switched.
---
Safe Deposit Boxes
Farmers & Merchants Bank has safe deposit boxes at all of our branch locations. They are available in a variety of sizes, 3 X 5 to 10 X 10, and are competitively priced, from $20 to $100 a year.
Our safe deposit boxes are a convenient and inexpensive way to secure your valuable possessions, memories and documents. Each box is under dual control at all times.
You can enjoy peace of mind knowing that without both your key and the bank's key, your box cannot be opened. ID is required at the time of entry and signatures are verified to maintain the utmost security. Two keys are provided to customers enabling them to allow a second person access if they so choose.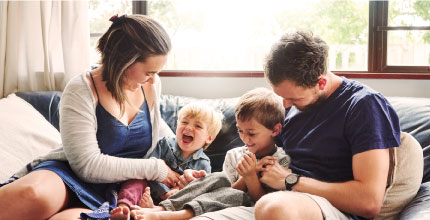 Secure online tools to help you stay on top of your accounts.
With instant 24/7 access to online financial management, we make it easier for you to control your spending, manage your payments, and save more!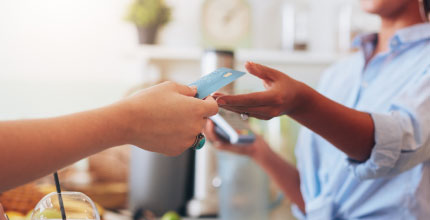 Enjoy the added convenience that a credit card can add to your life.
Farmers & Merchants Bank and ServisFirst Bank have come together to offer these services to our customers.